Get to Know Nissan's Trucks: What Do You Need To Know?
Are you on the hunt for the best pickup truck out there? Look no further than Gordie Boucher Nissan of Greenfield! Our selection is second to none, and we guarantee that you'll find a ride to fit your style. You may not realize it, but Nissan has an impressive lineup of pickups – so how do you decide which one is right for you? Come over today, and let us show you why picking up a new pickup at Gordie Boucher Nissan means choosing smartly!
1. The Nissan Frontier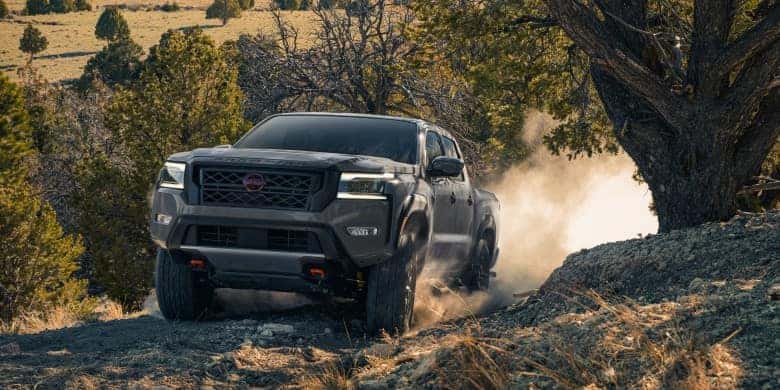 The 2023 Nissan Frontier is back with a bang, offering up the all-new Midnight Edition for SV Crew Cab fans. The exterior of the Frontier strikes an excellent balance between rugged charm and modern sophistication, while inside you'll find controls that are intuitively placed. The infotainment system finally brings it into line with current tech standards, and don't forget to explore the safety features in the optional package.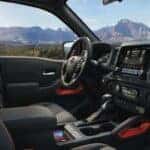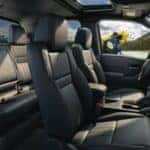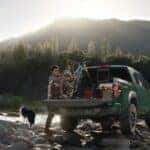 On the road, this powertrain is very smooth. The handling is easy and the steering is reliable. When compared to the other options, the Nissan Frontier packs a punch and could be the innovative model for you!
2. The Nissan Titan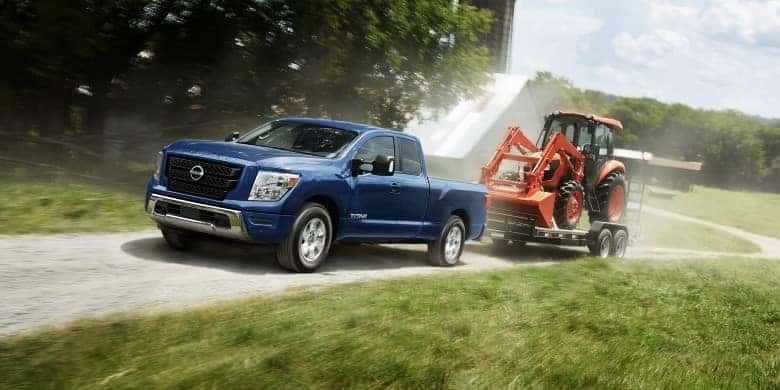 The 2023 Nissan Titan tackles the trifecta of full-size pickup trucks. It has the oomph and finesse to outrank its competitors, and this year's Midnight Edition based on the SV Crew Cab trim helps make it happen.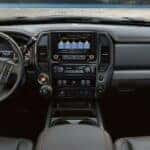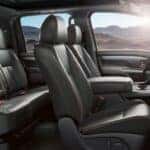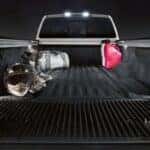 The Titan offers just one powertrain; a robust V8 engine matched with an agile automatic transmission and rugged exterior styling combined with a hushed interior cabin atmosphere that means you don't have to compromise between performance and comfort when driving.
There are quite a few advantages that come with owning a Titan. This includes class-leading standard safety tech, excellent warranty coverage, and a reliable vehicle that should run well for years to come.
3. The Nissan Titan XD
The 2023 Nissan Titan XD attempts to bridge the gap between light-duty and heavy-duty trucks, and it does so beautifully, providing a unique option for drivers everywhere.
As an upgrade over the standard Titan model, you get a beefed-up crew cab with improved towing capacity and payload, and it matches some of the top pickup trucks on the market today.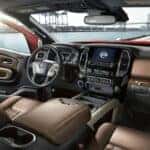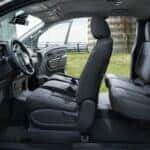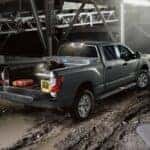 Driving dynamics are smooth and sleek, providing you with easy control of your pickup truck even under the toughest conditions. Platinum Reserve models offer premium interiors, along with some new and improved safety and tech features as well.
We understand that a lot of drivers are having a difficult time figuring out if they need to reach for the standard model or XD. The easiest way to answer this question is to visit our dealership to speak to a member of our team. That way, we can show you exactly what the XD model has to offer, and we can make sure you select the right pickup truck for your style.
Visit Gordie Boucher Nissan of Greenfield To Find Your Next Nissan Truck Today!
At Gordie Boucher Nissan of Greenfield, our team is passionate about helping you find the perfect pickup truck tailored to your unique needs. With all the power, technology, and safety features that Nissan has to offer, it can be overwhelming trying to decide which one is right for you. That's why we invite you to our dealership today – let us guide and assist you as we search through our selection together! From there, we'll make sure that whichever truck fits best with your lifestyle will provide a powerful yet safe ride every time.